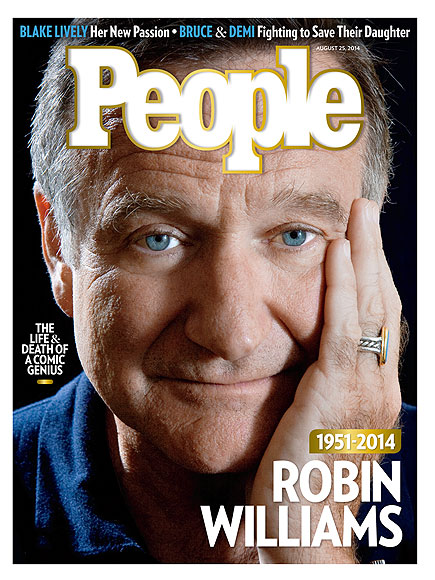 Could not resist buying it. He was brilliant. I loved "Mrs. Doubtfire," for one.
It's not that I'm technically too tired but that it's 10:38 p.m. and I want to save a few minutes to read...the special
People
issue devoted to Robin Williams. Have been looking forward to it all day. I want to read about where such a gifted man grew up, went to school, about his birth family, etc...I'm so sorry that the world lost him, but I want to read his story. Also, I guess, I want to see if there are parts of it that would predict this tragic ending.
I want to give enough time to some posts...the county fair is such a scene that I don't want to rush it. So much to put into words. But if I wait too long, I will forget the details....
Good night, sweet dreams.
TCOY
Went to Weight Watchers and to support group.
Walked around Ridgewood with Punchy--she needed a haircut and dear K. gave me a free shampoo and blowout! We went into Cupcakes by Carousel [I counted 10 WW points for one chocolate mint one] and Leapin' Lizards, which carries Lilly Pulitzer. Got a couple sale items [deep sale].
Ate bowl of veggies--H. made gazpacho with Elaine's garden tomatoes. Ours are coming in ripe and ready now, too.